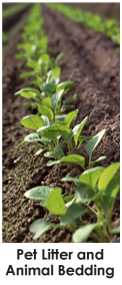 Animal litter treatment
Iran zeolite is used to reduce offensive odors such as ammonia from pet litters and animal manure. This retained valuable nitrogen improves the quality of the resulting manures making them worthwhile in fertilizers. Iran zeolite is widely used in cat litter boxes, dog kennels, horse stalls and other enclosed areas with the following functionalities:
reduces the malodour and increases the nitrogen Retention of animal wastes
controls the moisture content for ease of handling excrement
purifies methane gas produced by the anaerobic digestion of manure.
Please contact us for more information and directions on how to use.